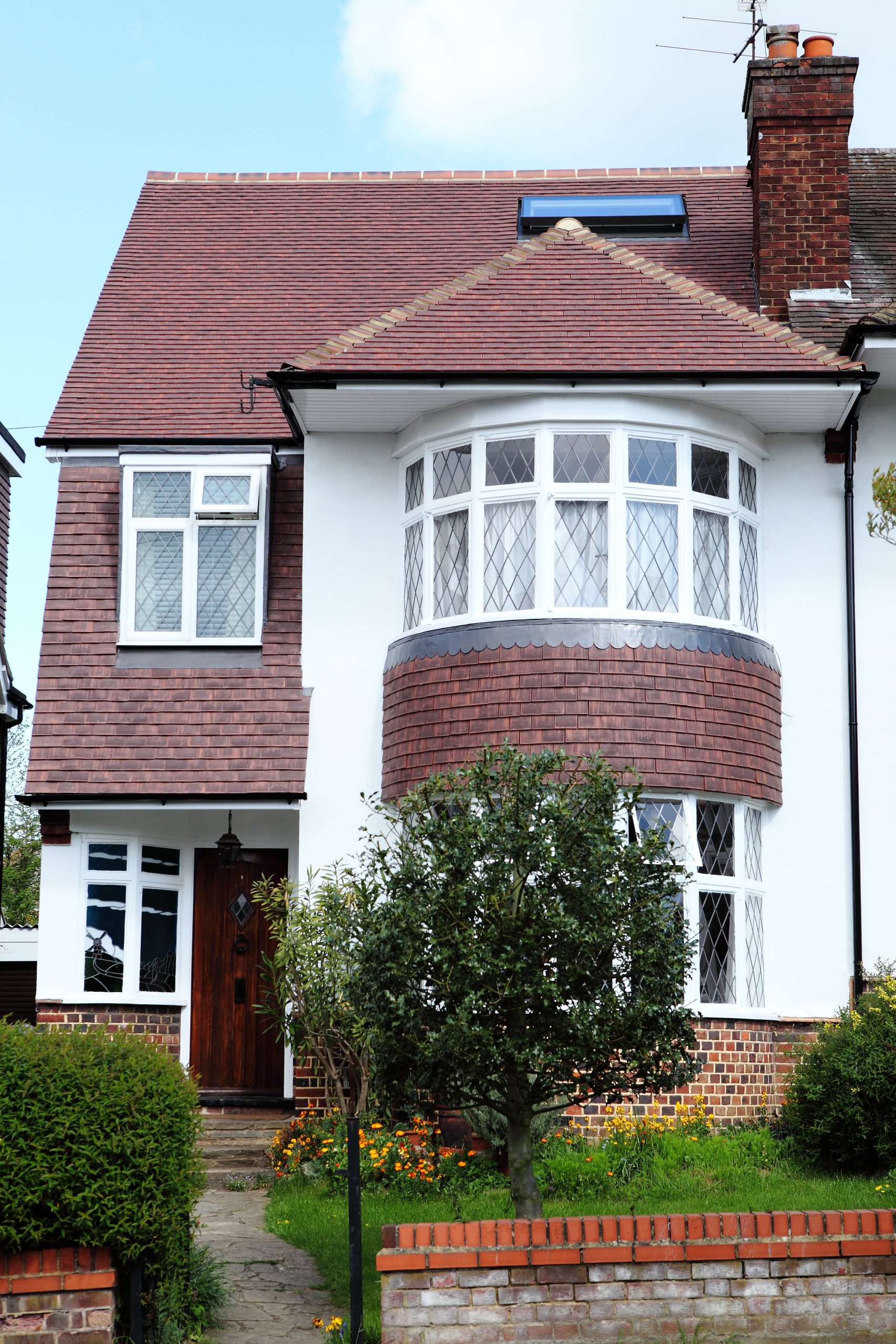 The owners of this 1930's property in Winchmore Hill chose stunning additional features: the existing gable window was removed and a 5m tall feature window was installed in the gable elevation. It can be seen from the loft hallway to the first-floor hallway flooding the area with light and creating a stunning feature both internally & externally.
The client also wanted us to vault the ceiling in the main loft room to enable them to have a high-level window above their bed. They finished this look off with a stunning set of aluminum sliding doors.
To further improve the visual appeal of this loft conversion in Winchmore Hill we constructed a crowned roof on the rear dormer instead of a flat roof.
The conversion also incorporated a walk-in wardrobe area with bespoke wardrobes and joinery created by our talented carpenters. It certainly finishes off a luxurious look!
Let's start planning your house transformation