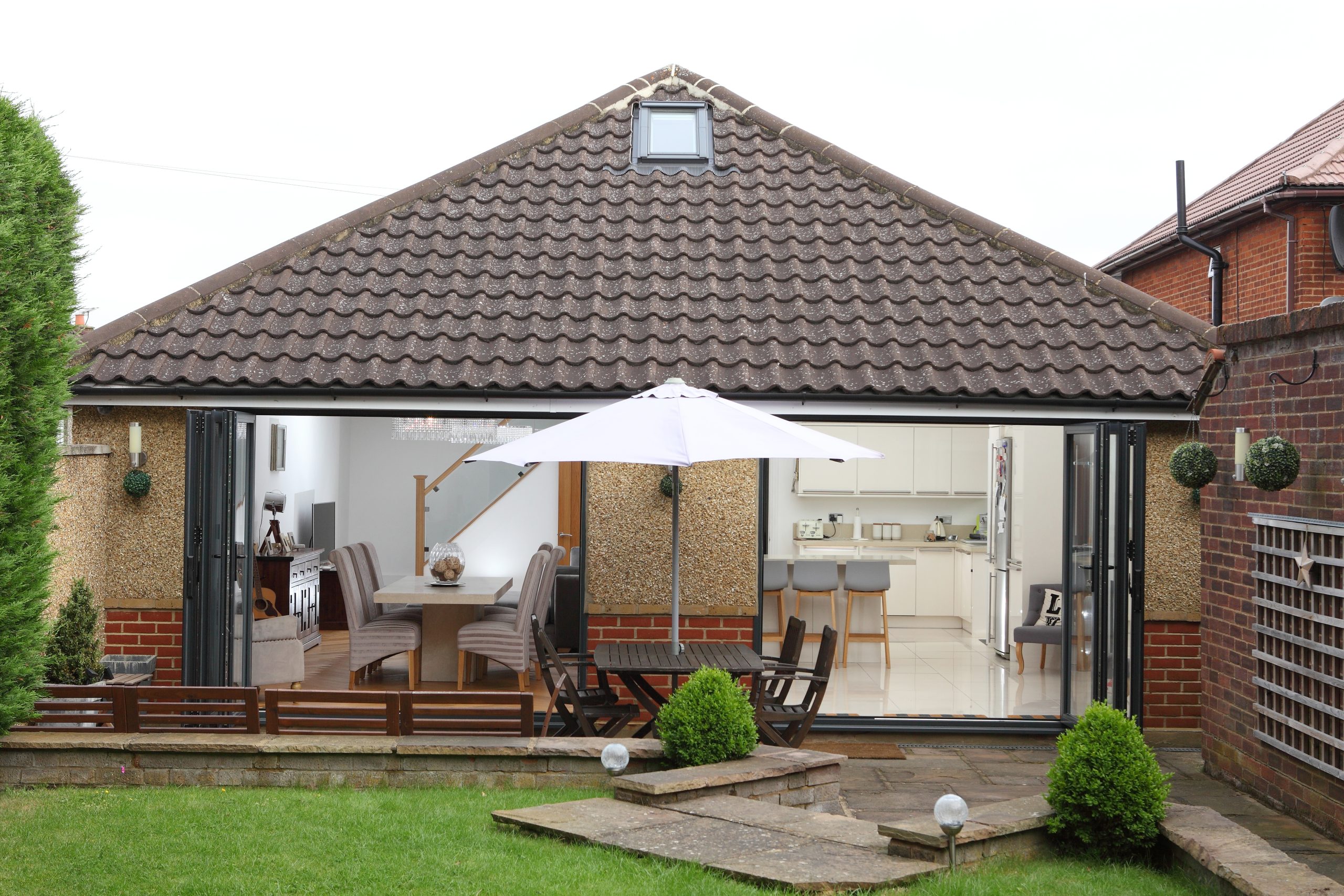 A Velux only loft conversion doesn't add a dormer to the roof; the loft conversion construction takes place wholly within the pitch of the existing roof. It is necessary for the property to already have good head height in the unconverted loft space to enable the conversion.
Our clients had already used most of the property's permitted development rights to build an extension. After several consultations with the local authority it was clear that what could be achieved from a dormer conversion would not be cost effective in relation to additional space. Therefore, as the bungalow had excellent head height, we encouraged the client to progress with a Velux only conversion.
Our client was initially very concerned about the effect that the staircase to the new loft would have on their existing living space. Our in-house architectural team worked with the client to create a suitable staircase design that was not too imposing on the space whilst keeping the feel of the room light and airy.  With a bespoke glass balustrade, it is hard to imagine the room without the beautiful open staircase. In fact it has become a stunning design feature of the home.
Within the loft our skilled carpenters created a space saving bi-fold door to the bathroom to ensure that the door has minimal impact on the space when it is opened into the bathroom. They also built bespoke wardrobes making great use of the otherwise redundant space under the pitch of the roof, adding invaluable storage space to this stunning loft room.
This amazing Velux loft conversion has enabled our clients to achieve a truly amazing master bedroom suite with the welcome addition of an en-suite bathroom.
Let's start planning your house transformation