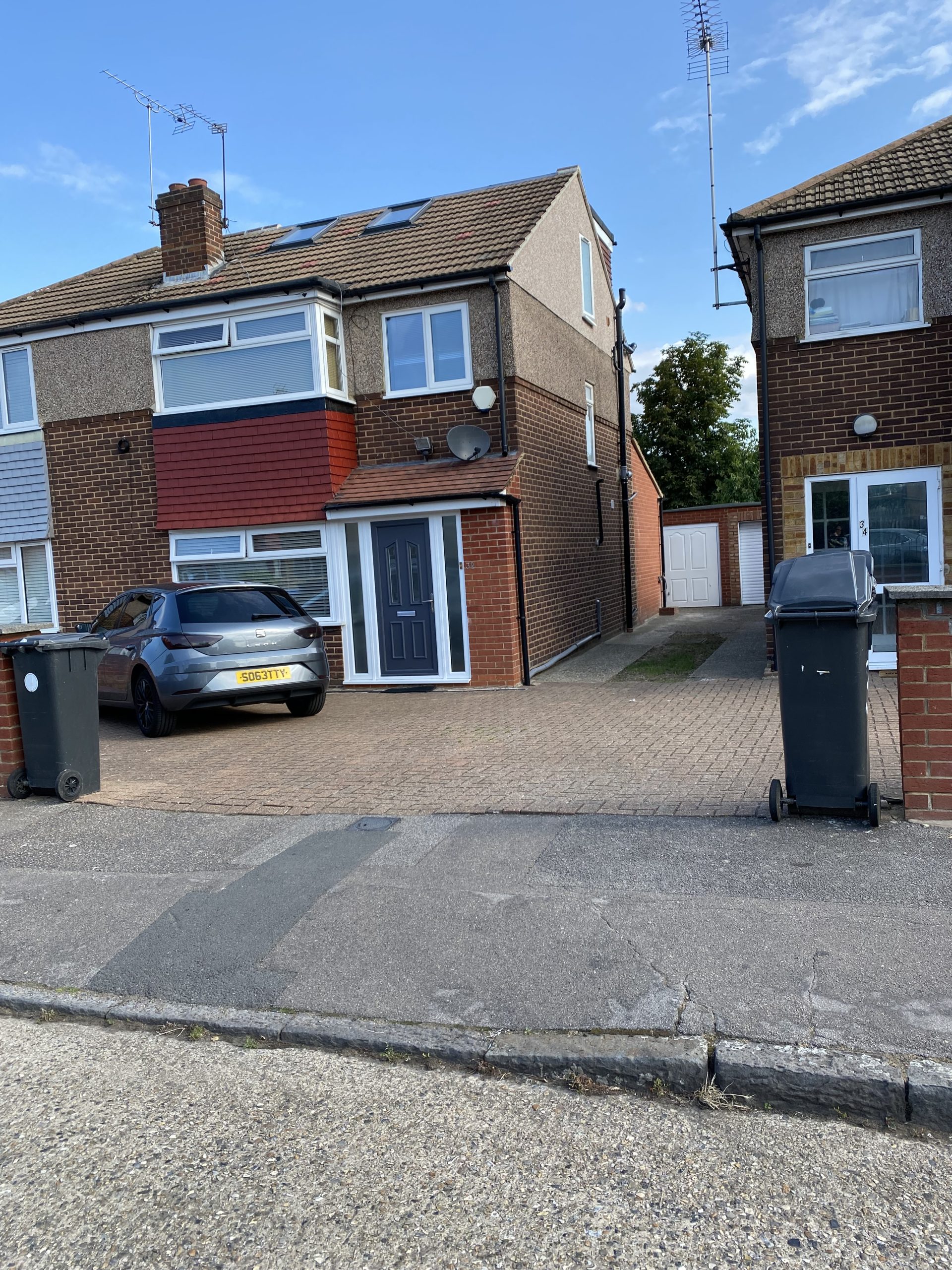 This semi-detached property in Enfield had a low ceiling height in the loft space. Our client had been told that developing the roof space would not be possible, however there was good head height on the first floor, and we were able to suggest lowering the ceilings to accommodate a hip to gable loft conversion comprising of a master bedroom with a En suite bathroom.
Our glazier created the most stunning bespoke glass stair balustrade! It really lightens the space and makes the staircase appear more open.
We are so happy we were able to achieve this conversion, a beautifully finished modern space for the family.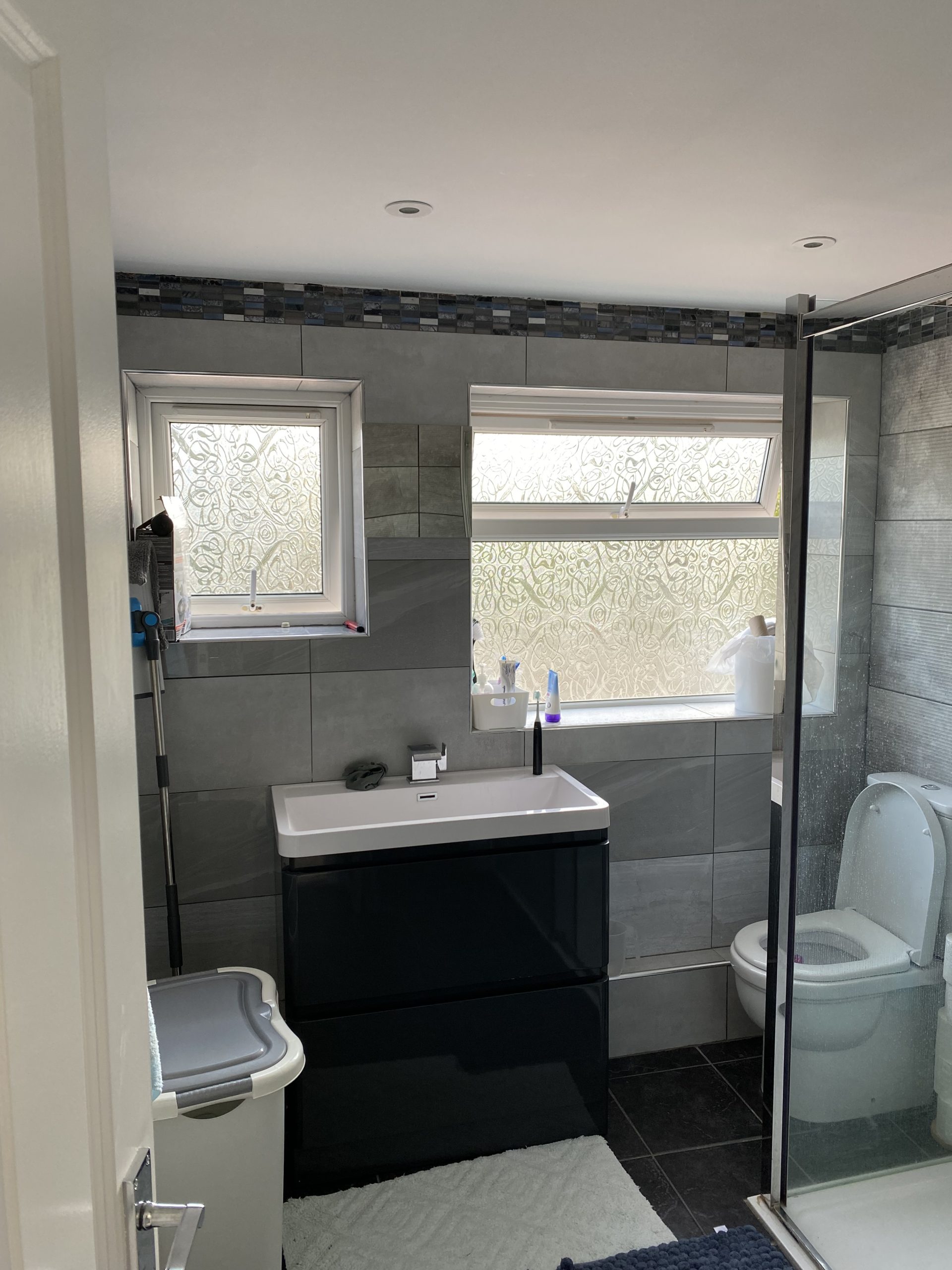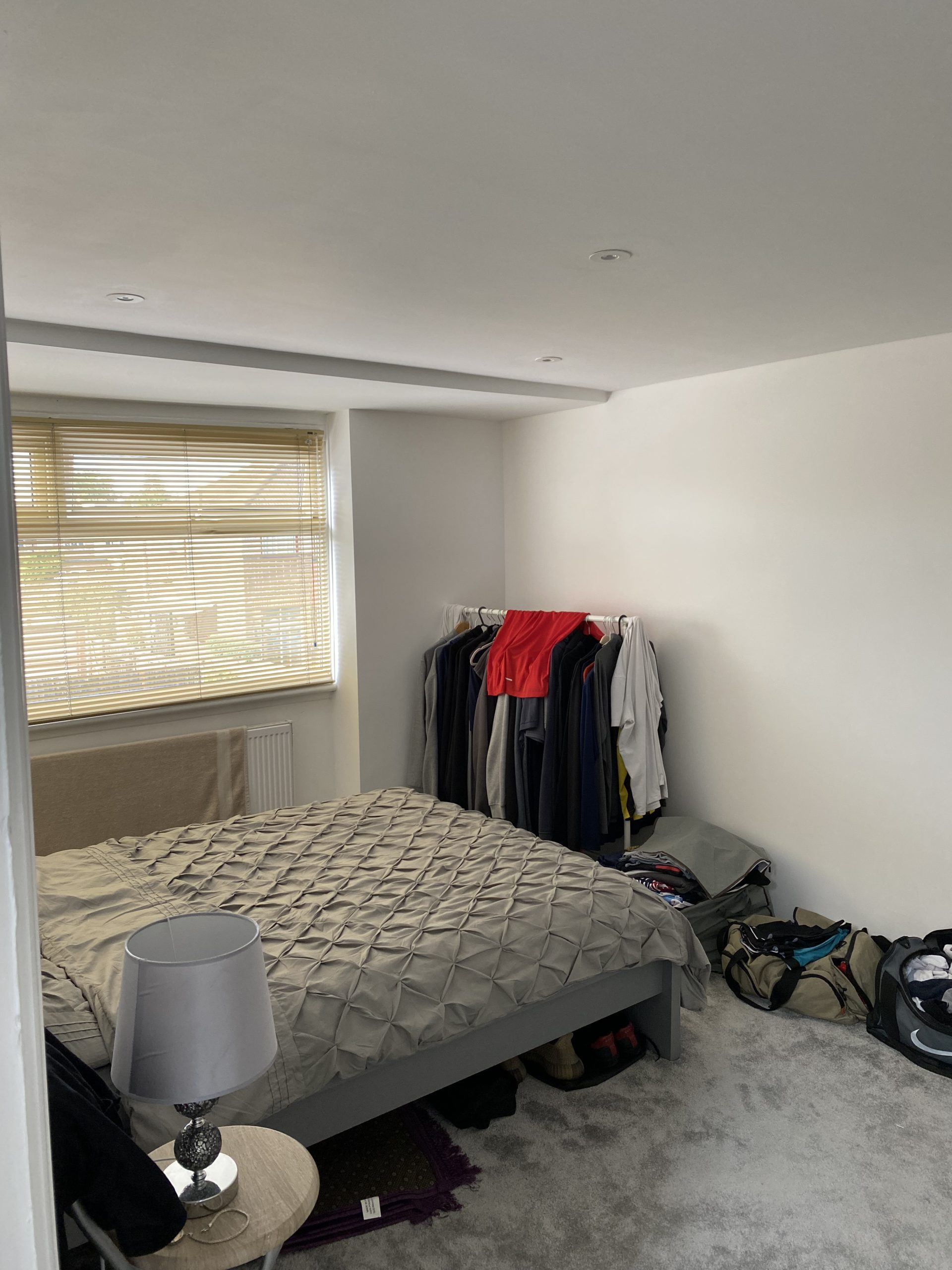 To the left are photos of the first floor rooms after the ceilings have been lowered. The client took the opportunity to refurbish the existing bedrooms and our electrical team installed new down lights throughout. As you can see, the finished head height on the 1st floor is still good and has allowed the property to gain a whole new floor of habitable living space.
Let's start planning your house transformation