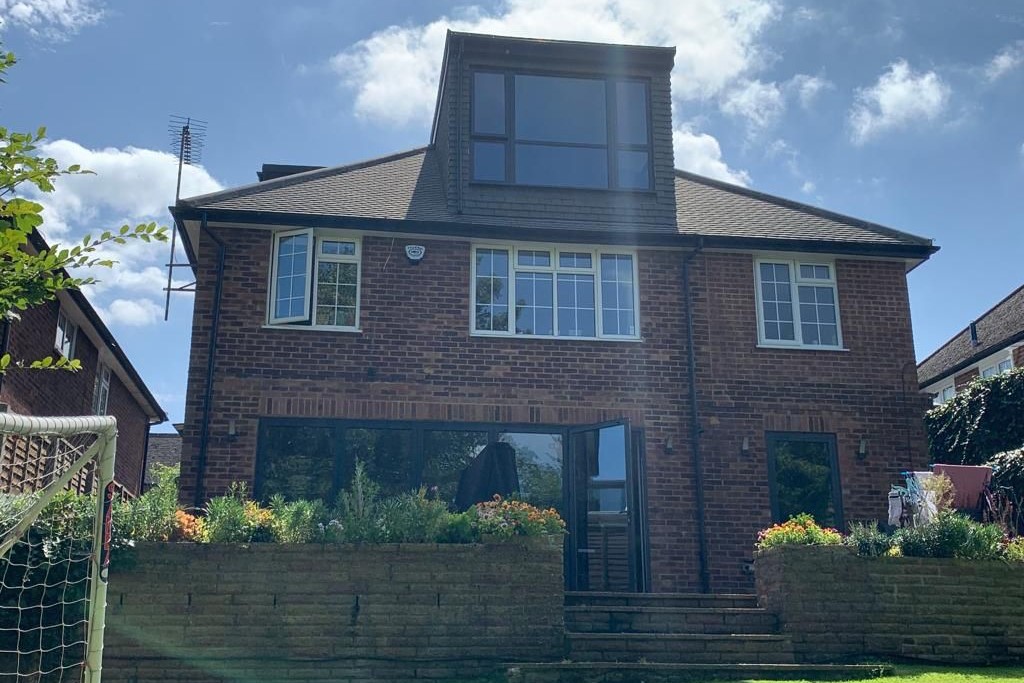 Our Borehamwood loft conversion looks wonderful now its complete! We constructed two side dormers and one rear dormer, comprising of one office, one play room and a separate shower room.
The front roof of the property now has two top hung Velux's installed, emitting light into the client's new office. One side dormer houses the new staircase bringing you from the 1st floor landing onto a new loft hallway, the second side dormer is the new loft shower room. These dormers sit nicely within the existing roof structure without compromising the visual appeal of the property. Our architectural team works to ensure the external aesthetic is optimized. Our client proceeded with a completely new roof during the project which finishes off the new conversion perfectly.
At 1st fix carpentry stage, our team creates an aperture ready for the installation of the windows following production. Our client chose a striking 6 panel feature window in anthracite grey at 2800mm wide by 2000mm high. It is certainly impressive!
Our glazier installed both a bespoke flush roof vision panel and a clear glass balustrade instead of traditional spindles to elevate the loft conversion even further!
It was a joy to be part of this project.
Construction Phase – Click each picture for more information on how the conversion comes together!
Before and After – Drag to see what the property looked like before works commenced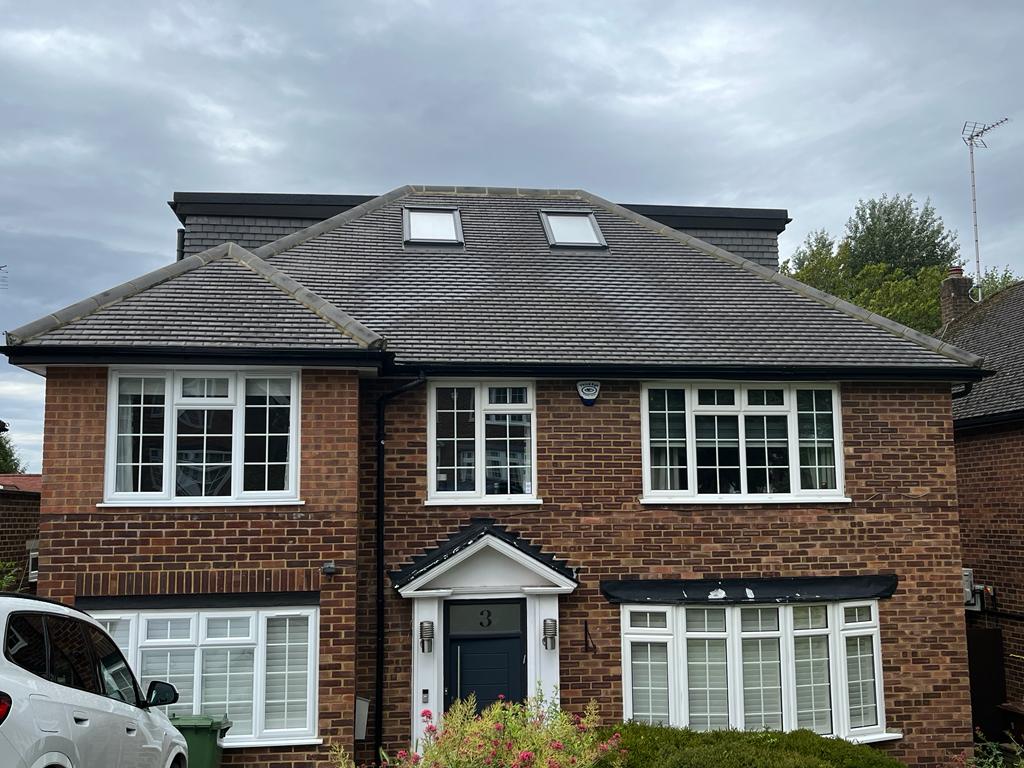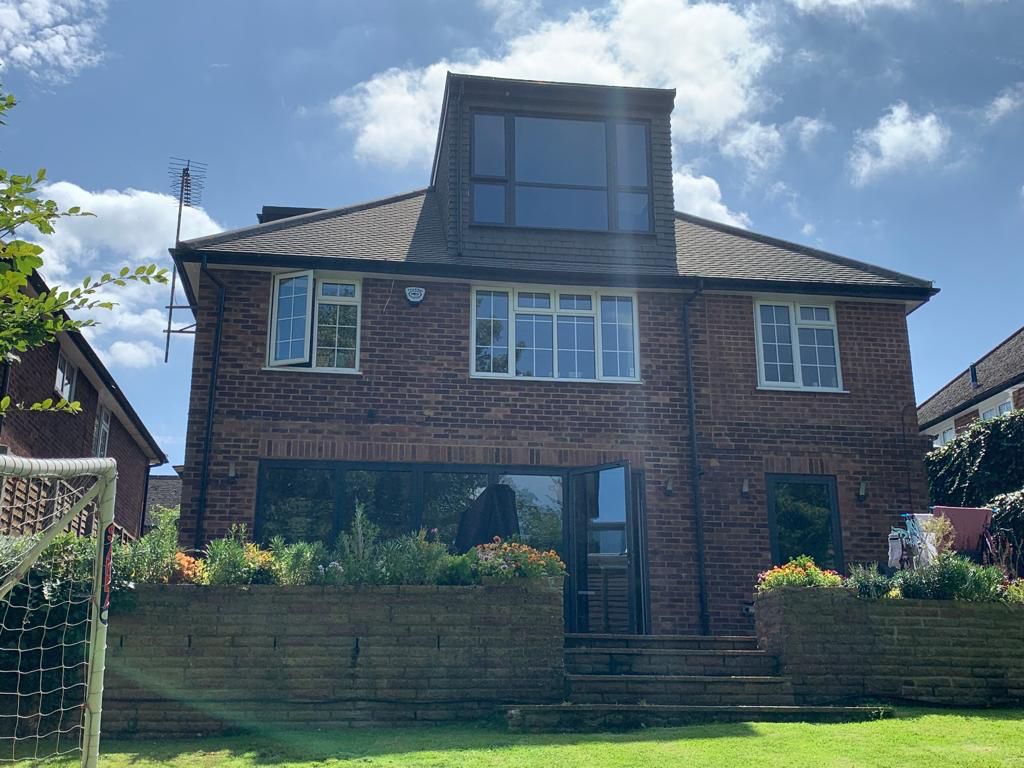 Let's start planning your house transformation