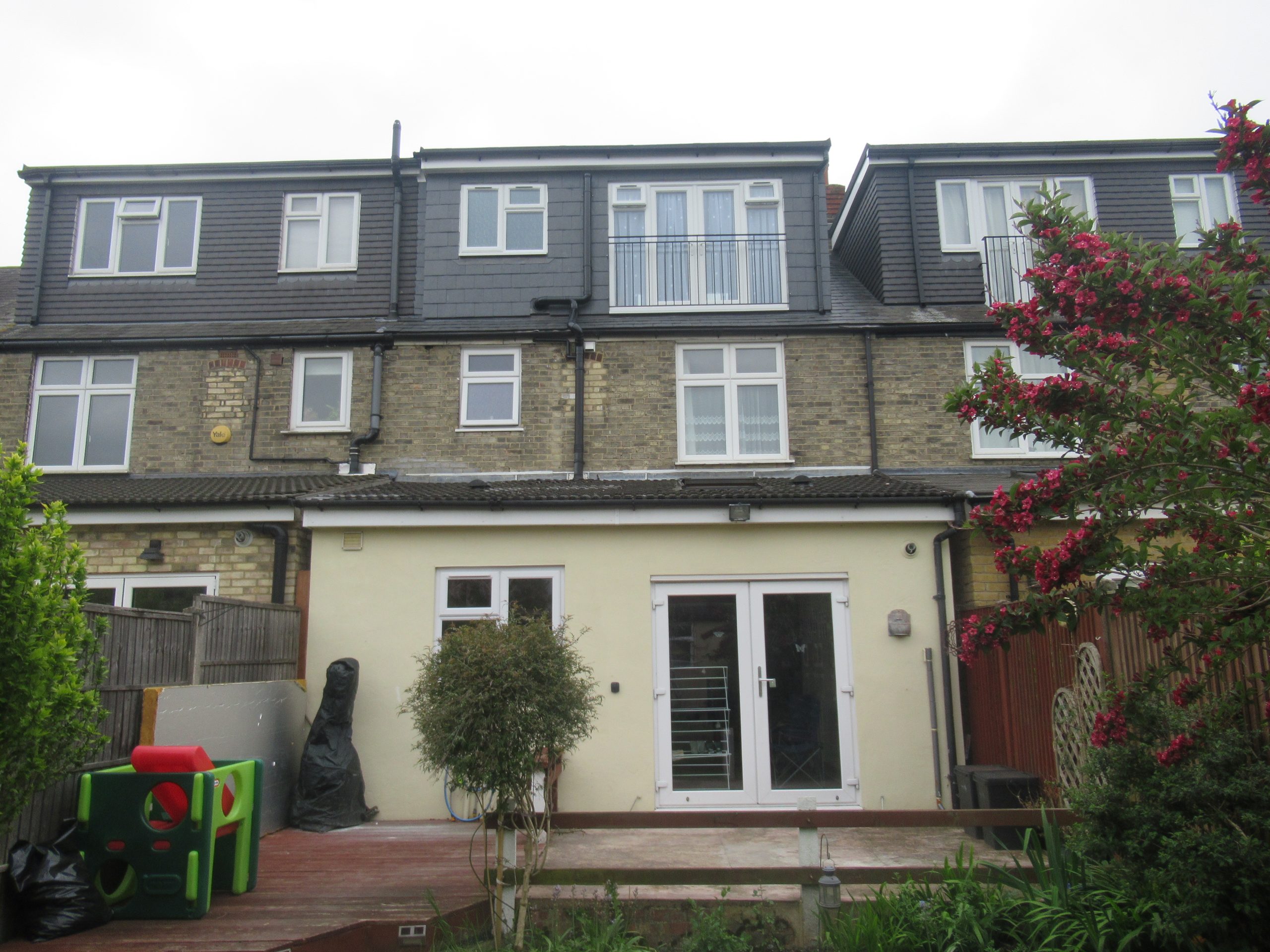 Our recently completed loft conversion in Winchmore Hill. A rear dormer was built on this mid terrace house. French doors with sidelights and a wrought iron Juliet balcony were installed in the bedroom and a casement window in the en-suite. The dormer has been abutted to the neighbour's dormer on the left side only.
Our client carried through the subtle green theme from their new master bedroom into their en-suite and added warm oak furniture to add a homely touch to the modern loft design. Two Velux's were installed into the front pitched roof to bring light into the new bedroom.
Overall, a great addition to a family home!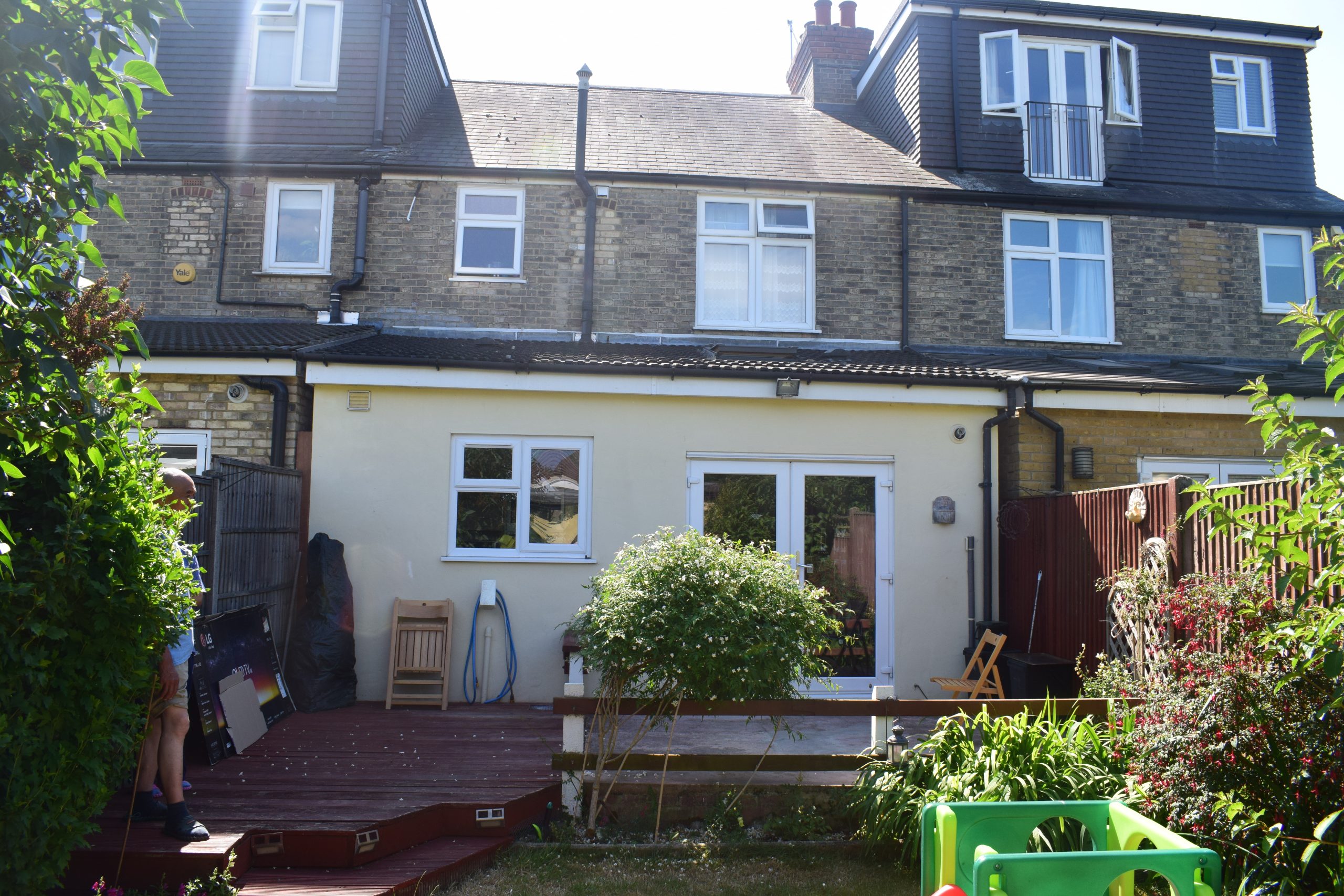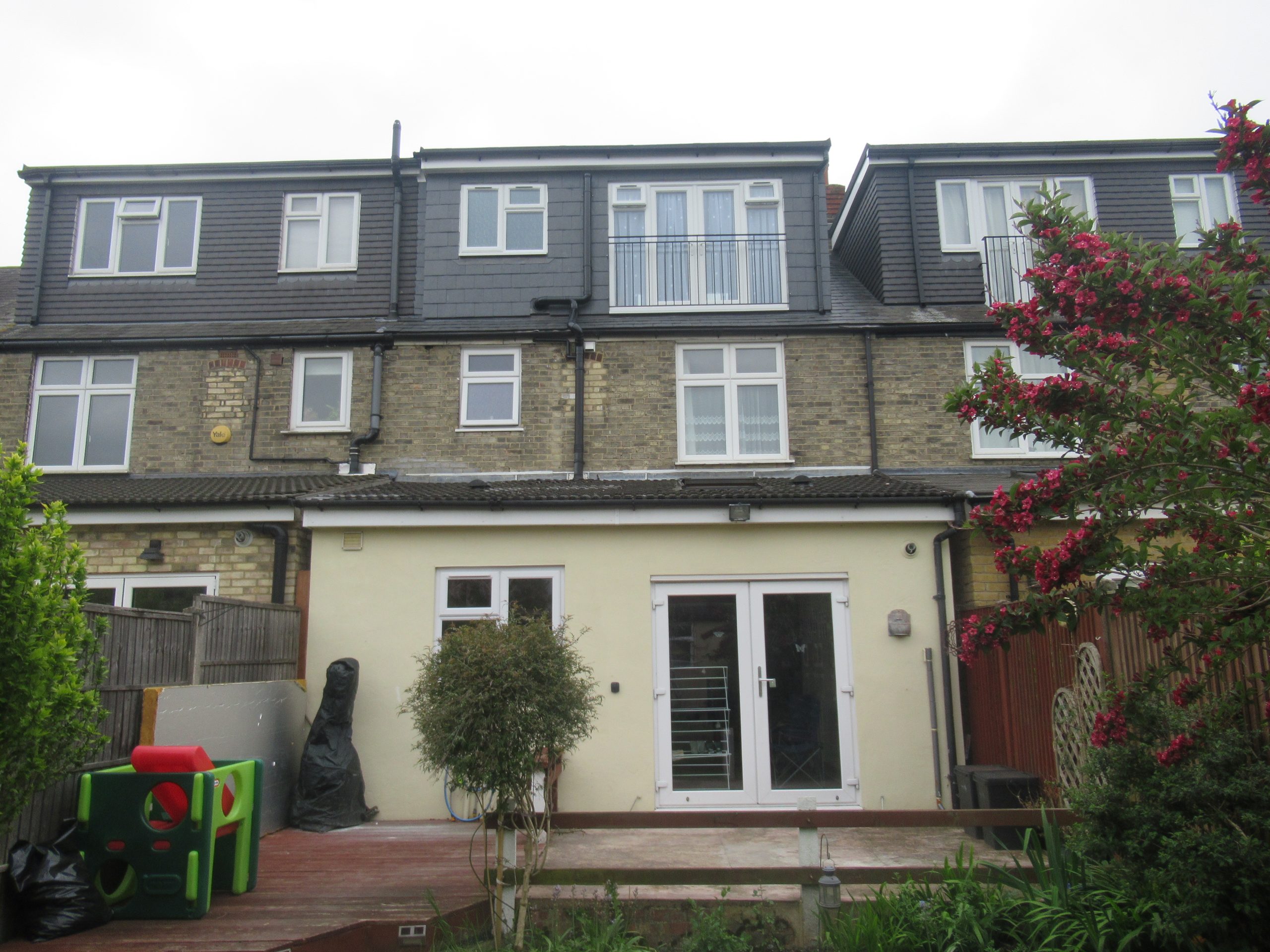 Let's start planning your house transformation